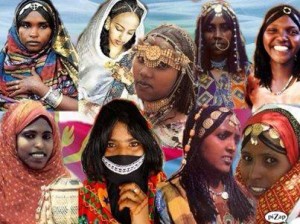 International Women's Day, March 8 , is intended as a day of celebration for the economic and social achievements of women around the world, especially, as designated by the United Nations, in terms of political and human rights.
Let us examine the human rights situation in relation to Eritrean women:
It is an established fact that women displaced by armed conflict – often living alone with their children – are frequently exposed to sexual violence, discrimination and intimidation. Many face poverty and social exclusion as well. International humanitarian law therefore includes specific provisions protecting women, for example when they are pregnant or as mothers of young children. Since Eritrea, however, is a law unto itself, and the 'armed conflict' has been over for decades, it is the phoney 'threat' from Ethiopia used as a justification for national conscription which produces the same ill effects on Eritrean women. Women are forced into national service, where they are treated as subhuman, or are separated from their menfolk on the outside with no provision made for the most basic survival needs for themselves or their children.